Ashton 5¢ and 10¢ Store~Museum
CLOSED
New Years Day
Easter Day
Thanksgiving Day
Christmas Day

Closed Early - call for time
New Years Eve
Thanksgiving Eve
Christmas Eve

Holidays open from 10:00 a.m. - 2 p.m.
Memorial Day
July 4th
Labor Day

John H & Evelyn L. Ashton Preservation Association

Grant Application Due Dates
January 1
April 1
July 1
October 1


Board Meetings
July 26th, 2016
October 25, 2016
January 24, 2017
April 25, 2017

Community Grant Recipients

Education Scholarship Recipients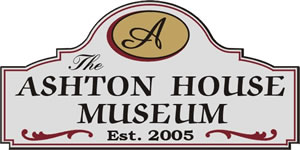 We provide a meeting room that has served many local organizations. Ashton 5¢ and 10¢ Store offers craft class here through the year.
Open April through December 23, 2016 to the public.

Wednesday through Saturday
10:00-5:00
Sunday 1:00-5:00
Closed Monday and Tuesday.

Special tours can be scheduled on
Monday, Tuesday or any evening.

Tours & use of the meeting room can also be scheduled
during the off season.